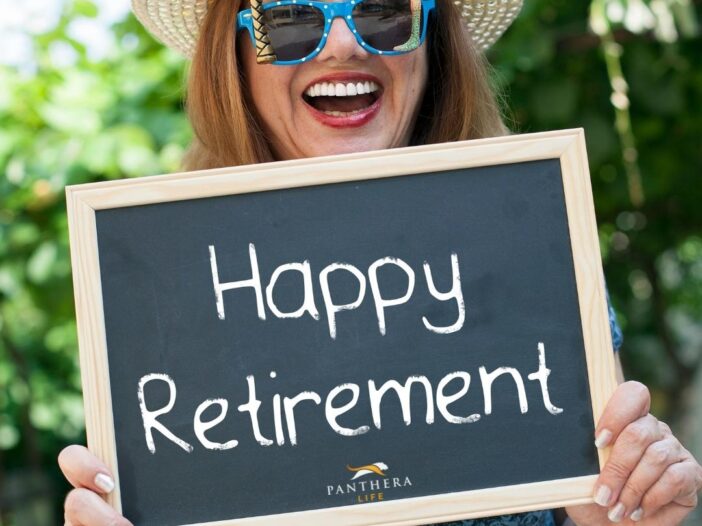 In an age of supposed gender equality, it may be shocking to learn that in terms of income and pensions, many women over the age of 50 will be considered as "economically inactive".
Figures from the ONS (Office for National Statistics) pointed to the fact that women are more likely not to be earning (i.e. are economically inactive) as they approach retirement age than men.
Number of people economically inactive aged 50:
By age 64, this rises to:
Busy doing – everything?
This may be due to the many unpaid jobs older women are doing, such as unpaid voluntary work and caring for family members across the generations. This could leave them at risk of not having sufficient funds for a comfortable retirement.
That's why it's important that women approaching retirement need to plan for their retirement and take stock of not just their pension pots but their other assets, investments and savings too.
On my own
Women either approaching or in retirement who are bereaved may lose more than just the love and companionship of a partner or spouse. They may also lose the person who did the "financial side of things", such as paying the bills, managing savings and investments, pensions, insurances and more.
The resulting tidal wave of paperwork to both understand and deal with can be overwhelming and distressing.
A professional financial planner can help put together the financial jigsaw puzzle.
A retirement coach can help explore retirement lifestyle options based on their accumulated retirement pot.
The Retiree Class of 2021 report
The ONS figures are expanded on in a report by Abrdn (formerly Standard Life Aberdeen). The Class of 2021 report is the result of a survey of people about to retire in 2021 which aimed to discover:
"How ready the Class of 2021 is to retire, identifying what worries and excites them most, and how recent events have impacted their plans for retirement."
It paints a starker picture, revealing that:
"66% of 2021 retirees risk not having the pension savings to sustain their planned retirement income."
In other words, they risk running out of money.
Indeed, over 33% of retirees have less than £100,000 saved for their retirement. Whilst that's a good sum, careful planning will be required to make the most of that pot and use it wisely to create a retirement that is enjoyable and long-lasting.
As John Tait, Retirement Advice Specialist at Standard Life Aberdeen, said:
"Pension pots are without a doubt the most popular option for funding retirement, but it's so important that retirees consider any other savings or assets they can use when deciding whether they can afford to retire or not."
A case of misplaced confidence?
The survey discovered that:
37% of those planning to retire this year are worried about not having enough money to last throughout retirement.
39% feel very confident that they're financially ready to finish working this year
However:
Just 34% of women feel very confident they're financially ready to finish working this year versus 43% men
How the retirees of 2021 plan to finance their retirement
Retirees during 2021 were very conscious of the need to keep finances under control so they could enjoy their retirement more.
48% plan to reduce their usual spending
27% plan to work part-time
21% plan to sell their home or downsize
COVID and retirement
Interestingly, the survey found that 37% of those surveyed brought forward their planned retirement date in the past 12 months due to the pandemic. The three main reasons for that were:
health worries
job insecurity
the influence of lockdowns
On a positive note, 70% of those who retired in 2020 (and who were surveyed again in 2021) said they were happy they made the decision. Their top reasons why they were enjoying retirement were:
Not having to go to work
More spare time
Spending more time with family
Ready to retire?
I'm here to help. Join me, Paul Hammond, on my Introductory 60-minute workshop in 2022 and gain invaluable insights into:
The top myths around retirement
Time precious planning
That crucial non-financial conversation
How to create a retirement game plan for the rest of your life
You can register here, and until the end of March 2022, the Introductory workshop is free, by the way.
If you'd prefer to discuss any aspect of your retirement planning 1 to 1 with me, do get in touch.