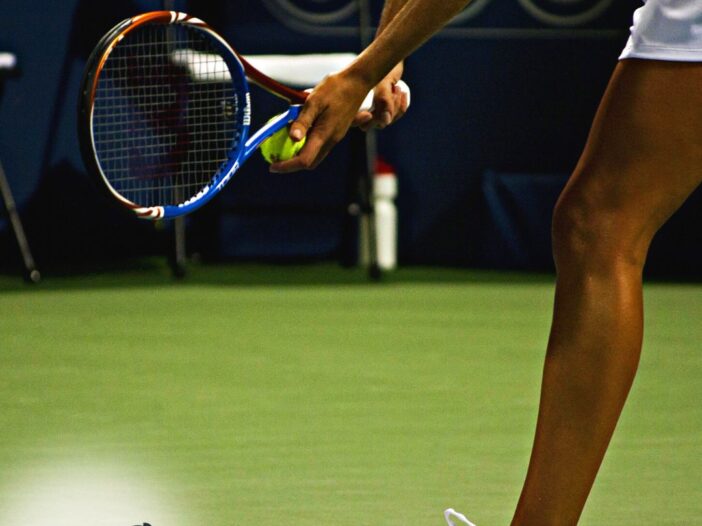 Tennis star Serena Williams has announced she is to retire from professional tennis and aims to discover "a different, but just as exciting Serena".
In an article for Vogue magazine, Serena shared her views on retirement. It's a fascinating insight from a woman who in her 27-year career has won 23 Glam Slam titles, owns a venture capital firm, and only turns 41 this month.
The word retirement
Like myself, Serena is not a big fan of the word 'retirement'.
"I have never liked the word retirement. It doesn't feel like a modern word to me. I've been thinking of this as a transition … Maybe the best word to describe what I'm up to is evolution. I'm here to tell you that I'm evolving away from tennis, toward other things that are important to me."
I like that word, "evolution". It shows a progress, a (dare I say it) journey, and incremental improvements too.
Not happy about retiring?
Retirement isn't always planned, and may be imposed on you due to your age or redundancy. Even if it is planned, you may not be happy about the prospect.
You are not alone. Serena wrote:
"I know that a lot of people are excited about and look forward to retiring, and I really wish I felt that way … There is no happiness in this topic for me."
Too taboo to talk about
In her article Serena reveals how she struggled with even discussing retirement.
"I've been reluctant to admit to myself or anyone else that I have to move on from playing tennis. Alexis, my husband, and I have hardly talked about it; it's like a taboo topic. … It comes up, I get an uncomfortable lump in my throat, and I start to cry."
She is not alone in having issues discussing retirement. In my experience, for every person eagerly approaching retirement who never seems to stop talking about it, there is another person who clams up the moment anyone broaches the subject. And especially if the person wanting to talk about it, is their partner.
Partners play a HUGH part in how successful and/or fulfilling a retirement is. Timing is key here. Not every couple retire at the same time. Your still-working partner may view your retirement as an opportunity to "get things done", and present you with mile-long lists. Or, your retired partner may want to travel, and you cannot have the time off from work.
That's why I always encourage couples to come and talk through their retirement plans together. It still surprises me how one half has assumed that the other is happy with their world cruise plans (and costs) without actually ever discussing it. A joint planning session also allows you both to put your financial plans in alignment and get the maximum bang from both your hard-earned bucks.
An impressive side hustle
In the Vogue article Serena explains how much she enjoys working on her early funding venture capital company. Started nine years ago, the business has invested in major project such as Masterclass, Tonal, Impossible Foods, and Noom. This year it raised a cool $111million in funding.
That's one impressive side hustle but it illustrates how getting something started before you retire from your existing job can set you up with something you're interested in doing after retirement. I suspect that Serena hasn't actually needed the money that company makes so far, but then again, she has a potential 50+ years of retirement ahead of her to fund.
Missing work
Serena put her racquet down for a full seven months over the winter of 2021/22, and then found she was missing tennis, big time. Friend and fellow elite sports star Tiger Woods suggested she get back on the court for a couple of weeks and see what would happen. She did, loved it, and is in the US Open this year. If she wins that, she will equal Margaret Court's record of 24 grand slam titles.
I think the same can apply to any retiree. I often work with school teachers approaching retirement. Many of them are counting the days until they can leave the stress, workload and general lack of morale behind. They finish their last day and breathe a massive sigh of relief.
For some, that's it, they are done with teaching, thank you very much. However, many of those retiring now originally came into the profession because they wanted to help children learn, to share knowledge, to see young minds grow and young people exceed their potential. That love of teaching itself hasn't gone; it's just the job stuff that gets in the way. And they miss teaching, a lot.
In future, I'll suggest they might "Do like Tiger suggests" and dip their toes into teaching again.
Unretirement
The same applies to any retiree too, of course. At a time where companies are crying out for skilled professionals, even a few hours or a day a week will help you and them. If you'd rather not commit to a paid job, then volunteer. What's the worst that can happen? As Tiger said to Serena:
"You don't have to commit to anything. You just go out on the court every day for two weeks … and see what happens."
If what happens is that you decide to go back to work full-time, you are joining the ranks of the "unretired". If that suits you, great. Just make sure you've talked it through with your partner first (see above!).
Talk to me about your retirement plans
If you find it stressful talking through retirement with your partner, friends or family, come to talk to me instead. I offer an initial consultation where we can talk through aspects of your retirement in complete confidence. It's not just about money; it's a chance to look at the whole retirement landscape and take stock of what you have, what you need and what you want to do.
Interested?