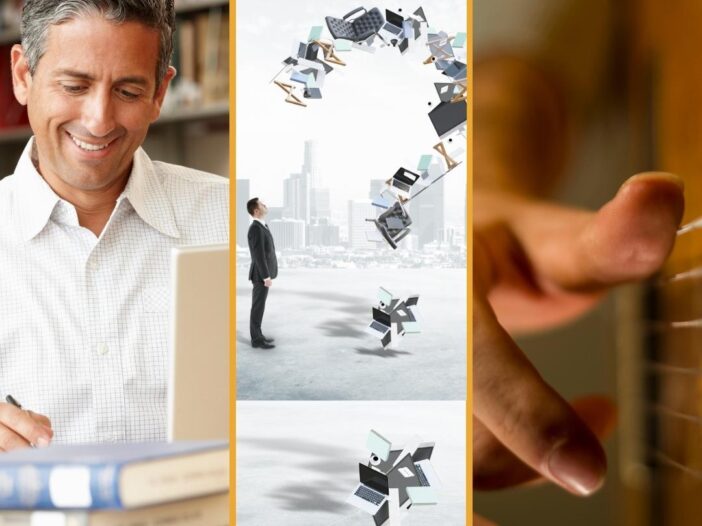 Last weekend, one of our team at Panthera Life was at a Significant Birthday celebration. Most of the guests were aged between 55 and 65, and as the wine flowed, the lunch table conversation focussed on three key areas:
The best way to shed accumulated post-lockdown weight and keep healthy for longer.
Retirement plans.
How modern pop music is a complete pile of whatever and not a patch on music from our era.
Healthy for longer
I was heartened to see how seriously this group were taking the issue of long-term health in general, a discussion fuelled by an impressive reduction in girth by our birthday girl. Amidst the comparisons of "diet" recipes, the reality was that almost everyone was adjusting their lifestyles to improve their health, including diet, exercise and stress reduction. These were long-term plans for now and into the next 30-40 years.
Three retirees
This was especially true for three newly-retired gentlemen, who had arrived at a life post-work aged under 60 via three very different pathways:
A strategic retirement planned in advance and timed to happen as major projects came to a natural end.
An unexpected retirement following the closure of a department and the choice of redundancy.
A two year "take the cheque and do the minimum" period before the company offered sufficient redundancy to fund early retirement.
Dealing with the transition to retirement
All had the financial aspects of retirement in place in terms of pensions, investments, etc. In short, they could all afford to retire. However, how they had dealt with the experience of transitioning into retirement differed widely.
The strategic retiree had long planned his retirement. After more than a quarter of a century with the same organisation, he had mapped out the next five years in detail. These included further education for a previously unexplored passion, developing existing hobbies to a higher level, and travel as and when allowed. His plans did not include any return to paid work.
The unexpected retiree had found it hard initially, taking several months to adjust to his new situation. However, after working through the issues, he had identified his main priority: brain-stretching part-time work with a handful of like-minded others. So, he had joined ex-colleagues in a fledgling high level consultancy business.
The "coast into retirement" gentleman was finally doing what he'd always wanted, taking his life-long love of performing music to a new level with a university degree. He had no plans beyond graduation and didn't really want to make any. He would see what happened and where it took him – and that was unlikely to include significant income-generating work.
Out of the rat race
What they all shared was a great sense of relief that they were "out of the rat race". Freed from the demands of high-level office jobs, all had time to improve their health and get rid of a shedload of work-related stress. They felt so much better for it, as did their loved ones. As one spouse explained, "He's a much nicer person – the man I married".
The rest of us talked through the idea of retirement, including those wishing they could wake up on Monday and not need to work, and others more than happy to carry on working (including our team member!).
Transition period attitudes
What most guests had not considered was the transition period:
How would they change from being defined by their job to being "retired"?
What would be their motivation, their passion, their interests beyond the initial thrill of not having to log in or commute?
And how would the introduce themselves at parties?!
As the guestst started to leave, our team member asked the strategic retiree, who had literally retired that Friday, how he felt about not having to work on Monday. "Ask me in a month's time" he replied, "When I realise it's not a month's holiday, but my life moving forward."
As for the state of modern pop music, that took significant amounts of coffee and birthday cake to discuss! Our team member definitely came down in favour of U2, Simple Minds, Bruce Hornsby, Kate Bush and acoustic world chill over whoever was topping the download charts at the time. (Unless our musician retiree changes that with his first hit album, of course, or if Paul can introduce his team to the joys of Pink, Kylie, and James Blunt!)
Struggling with the idea of retirement?
If you're struggling with the whole concept of retirement, call Paul Hammond here at Panthera LIFE. As a retirement coach, Paul helps people from all walks of life, with all levels of financial provisions, work out what retirement will mean for them. Paul can also help you to take practical steps towards a fulfilling and enjoyable retirement for you, whatever position of financial position you start from.