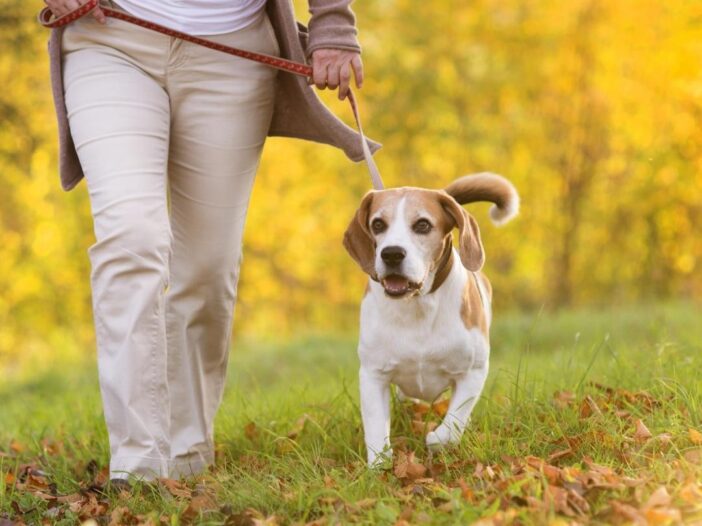 It is amazing who you meet – and what you learn – whilst walking a dog.
Husky Luna and I encounter lots of different people on our daily walking routes. As we pass faces we recognise, we stop and exchange pleasantries (humans) and have a somewhat personal sniff (dogs).
I can pretty much spot the retirees out walking because they are the ones who always want to stop and talk. Considering the one thing we have in common is a canine, they often open up with incredible detail.
Like Geoff. To be honest, I have no idea what his actual name is, but his dog is called Jake.
I know "Geoff" is a retired senior manager who used to work with big name companies in the City.
I know he has a private portfolio of over £1.5million invested in a diverse range of named funds. (Yes, he really did tell me their names, totally unprompted.)
And I suspect he is bored.
Why? Because the very last thing he says before we part company is usually "Got to go, need to check the Stock Market."
Now it may be that investing is his hobby and passion.
It may be that he misses the cut and thrust of business and this keeps him in touch.
But the fact that he rushes back to check every day shows that he is in danger of becoming a slave to his own routine. And that may well prevent him from actually enjoying the quite substantial fruits of his stock-watching labours.
Routine in retirement
Routine in retirement is generally a good thing. It enables you to give your days structure and purpose. A routine gives you time and space to do:
and
The danger is that you can still become a slave to routine, even a relaxed one.
I was talking to a retired lady client who I've been helping for years. She found that her and her husband were becoming slaves to routines in very different ways.
With no clear plan for each day, he would define time by meals – breakfast at 9am, soup at 11am, lunch at 1pm, etc. The 'need' to stick to this routine meant their day was divided into two-hour intervals, insufficient time to do anything substantial or out of the ordinary.
When her husband died recently, friends rallied round her, which was amazing at first. However, they all assumed she had nothing to do, so tried to fill her days for her with lunch dates, outings, coffees, etc. Soon she became a slave to the routine of saying "yes" to everyone else, leaving her no time for herself!
Planning your time to enjoy retirement more
Planning their time in retirement is something that many retired people struggle with. That's why I encourage anyone who is in retirement but wants to make more of their days to join my next Retire With Purpose Introductory workshop.
In this interactive workshop, you will discover can make your retirement more fulfilling, more productive and, yes, more enjoyable. So, give the dog a bone, settle down on the sofa, and join me live online for 60 minutes of expert advice and insight.
Click to Register your interest, and I'll send you full details of this exclusive, free retirement workshop in September.
Talking of routine, the dog is now asking for her dinner and putting her paws on the laptop – some routines you just can't break!
–//–
The dog's name has been changed to protect his identity.