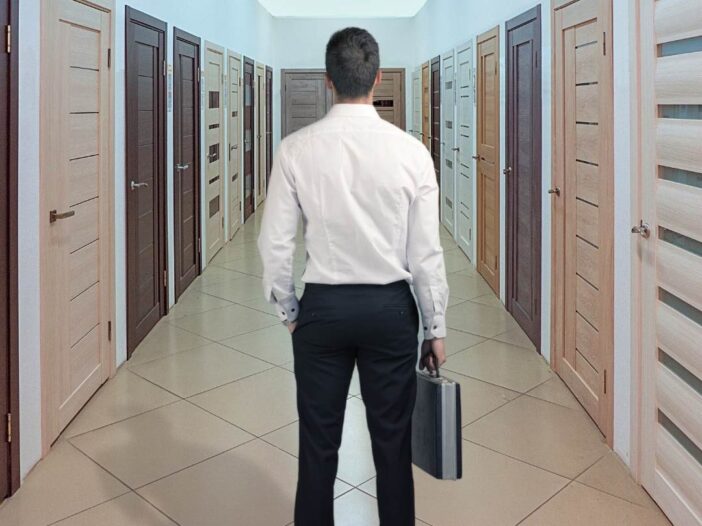 "I need to think about what I want to do now." This high-level IT manager had just been offered early retirement as his whole department was being closed. His company needed to 'let go' of 25% of the team, and he was more than happy to grasp the generous redundancy package on offer.
He'd always wanted to retire early – but not quite this early.
As he admitted, it had somewhat surprised him that he basically walked out the door, and that was it. The feeling of "one door shutting" was fine – he just hadn't had the time to work out what other doors he wanted to open.
The end of furlough
I suspect that after furlough ends and companies need to pay full salaries again, many more will be in the same position.
They can afford to retire in terms of the raw numbers.
Their pension pot is fairly substantial and frankly, they don't need to work ever again.
The redundancy cheque is a sweetener that encourages them to start to enjoy all the things on their immediate "now I have time to…" list. (Not to mention their spouse's job list too!)
As these new retirees will soon realise, you can quickly tire of retirement paradise when there is no purpose or reason to get up in the morning.
Stuck in paradise
Last year, I was struck by the tales of couples stuck in the Maldives after they were unable to leave due to pandemic restrictions last year. Honeymooners Raul and Olivia De Freitas had booked a six-day holiday. However, they became stuck in their idyllic beach resort when their native South Africa closed all the airports.
As other tourists slowly began to leave, they had to stay, along with most of the hotel staff.
It should have been amazing.
The chefs cooked candlelit dinners just for them.
Their room boy checked on them five times a day.
Every night the hotel's performers put on a show for an audience of two.
Yet they couldn't wait to leave. As Ms De Freitas, a 27-year-old teacher said:
"Everyone says they want to be stuck on a tropical island, until you're actually stuck. It only sounds good because you know you can leave."
What's more, even with a hefty discount from the hotel, the experience was eating into their savings at a rapid rate. Doing nothing in a tropical paradise was proving remarkably expensive.
The never-ending holiday
Early retirement may seem the same if it's imposed; a never-ending holiday that is actually quite expensive and not as enjoyable as anticipated.
That's because, like the couple caught out by the rapid lockdown, you haven't had time to mentally adjust. As with our IT manager, you need to transition from a person defined by their job title, to an individual with the catch-all status of "retired".
You need time to get your head around:
Who you want to be for the next 30 years or so
What you'd like to achieve
How you might give something back
You also need to talk through with your partner what retirement looks like to them too. They may be retired, work part-time or full-time. Their work status won't necessarily change just because yours has.
Do it together
That's why I encourage couples to come to my Retire With Purpose workshop together. It gives you both the time and thinking space to really think about what you BOTH want from retirement. Often, it's as simple as discovering how much time you want to spend with each other during the day.
My next Retire With Purpose introductory course is scheduled for the autumn, but if you want to move forward with your retirement planning, just call. I have a few slots for couples who want a bespoke version to fit in with their timescales and unexpected redundancies.
Call or email me for more details and help to start planning your retirement with purpose. As your personal retirement coach, I'll offer support and guidance every step of the way.
Maldives or Margate?
Meanwhile, I'd probably choose the marvels of Margate over the magic of the Maldives this year. It may not be as exotic, but it's a darn sight easier to get home…